When planning to create your website, the question of finding a qualified web developer who can implement all your ideas and turn them into a functional and attractive web resource arises. However, how do you choose the best specialist from various proposals? This article will look at several platforms that can help you find qualified web developers.
Upwork
One of the most popular exchanges for finding freelancers, including web developers, Upwork makes it easy to find a developer from anywhere in the world who's right for your project. There are options to evaluate individual candidates' profiles, browse their portfolios, and read feedback from previous clients. Upwork also provides tools for quality control, including the ability to conduct real-time interviews.
Freelancer
Another popular platform that provides access to thousands of web developers worldwide. You can publish your project on Freelancer and get many offers from programmers. Like Upwork, the service offers a lot of versatile filters for evaluating profiles as well as for checking their results. You can choose how you want to be paid, by the hour or for the entire project.
Toptal
An exclusive platform that connects customers with the best web developers in the world. The developers who work for Toptal are strictly selected and have extensive experience in creating high-quality websites. With the service, it will be easy to find a web developer for a project of any complexity, including creating large sites with high traffic.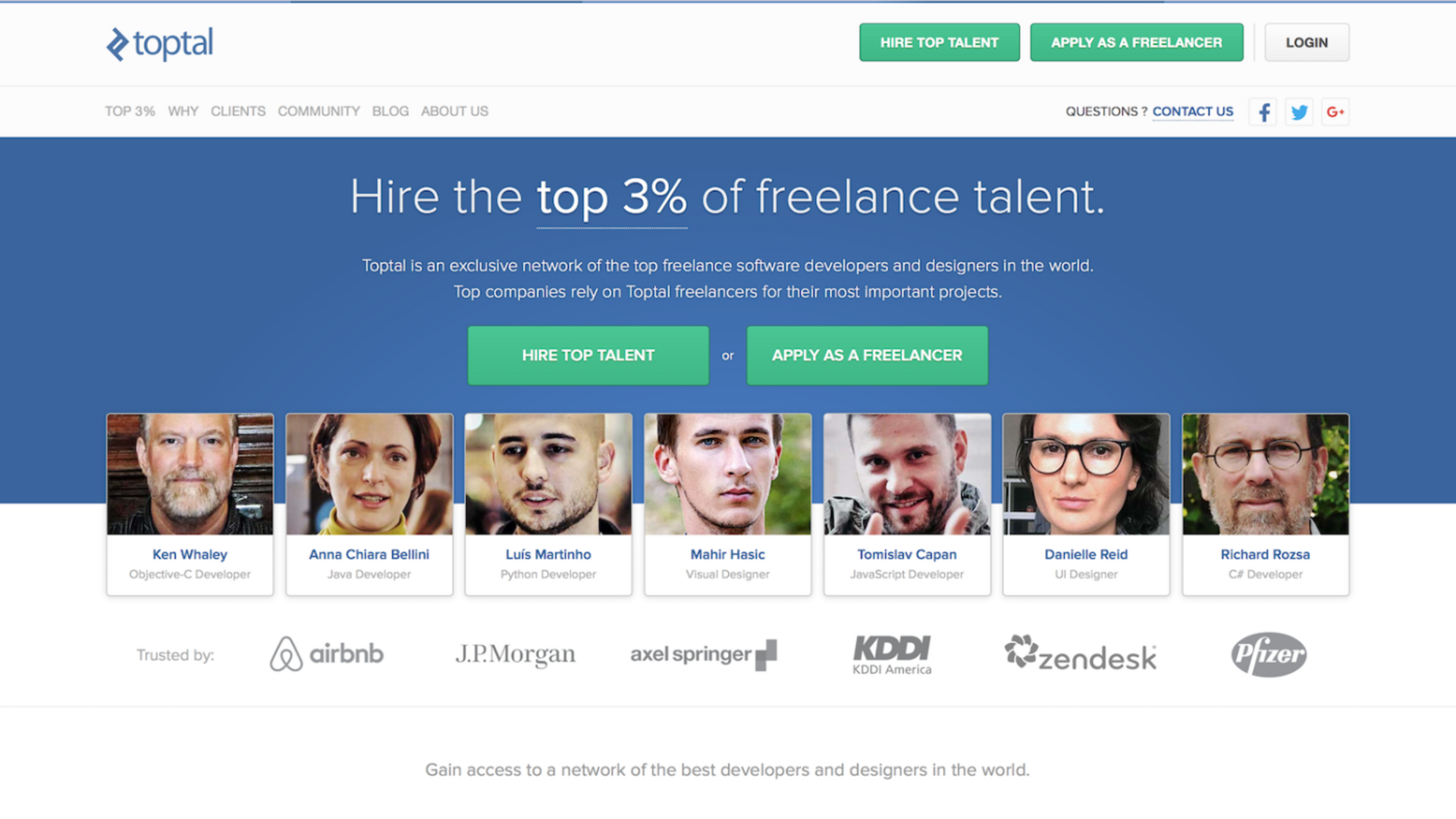 Hirable
A relatively new platform that provides access to many web developers worldwide, Hirable has effective tools for finding qualified personnel. This includes filters by profile, as well as hiring for a variety of terms, including a remote format. Hirable allows its customers to check profiles, read reviews from other customers, and select performers based on their professional qualities.
Guru
Another popular search platform for web developers. Finding and choosing a specialist from many candidates and evaluating their profiles and portfolios will be easy for Guru. Guru gives you many tools for quality control, including checking the skills and evaluating the experience of individual candidates.
Codeable
A platform geared towards creating websites on WordPress. On Codeable, you can find qualified specialists who know everything about this popular engine and will help you create a functional web resource according to your preferences.
Codeable provides an array of all sorts of tools for evaluating profiles, as well as for validating results. There's a choice of developers based on their skills and experience and the ability to evaluate their work by looking at feedback from other customers.
LinkedIn
A social network for professionals to find qualified web developers. On LinkedIn, you will find developers specializing in various technologies and programming languages. It's easy to get in touch with them right away and discuss the details of your project. LinkedIn has tools for reviewing profiles, including analyzing their professional skills and experience.
Conclusion
Choosing a qualified web developer is key to creating a functional and attractive website. The platforms reviewed in this article provide excellent prospects for finding good professionals worldwide. You can also look into various rating agencies that, for example, can help you find the best web developers in Houston.