Companies have conducted large-scale group studies involving many employees to learn more about customers and the demand for their products. Then they analyzed the data and, based on the results, assessed the relevance of their products and services.
Nowadays, people use modern technologies to process information. For example, there is an Internet of Behaviors (IoB) concept that allows them to predict the reaction of their target audience based on data from the Internet.
Two types of internet
Two concepts of the Internet differ in the degree of human involvement in them.
Internet of Things
The Internet of Things (IoT) concept was widespread in the past. It is a set of Internet-connected devices that collect, store, and update vast amounts of data. Companies can collect information their customers provide in apps, track their choices on websites, or access their locations. IoT stands out for its scale. Billions of devices are already connected to the network, and companies can use their data to their advantage.
Internet of Behaviors
The Internet of Behaviors has become a new stage in developing the Internet of Things. It allowed not only devices but also people to connect to the network. The connection is provided through modern wearable devices, including fitness trackers or smart watches, and even chips people implant under their skin.
Internet of Behaviors collects user information from various sources, such as:
personal gadgets;
facial recognition systems and similar digital technologies;
information chips;
social media pages;
chats and forums.
IoB analyzes all the information using behavioral sciences, which allows it to interpret people's reactions and influence their behavior.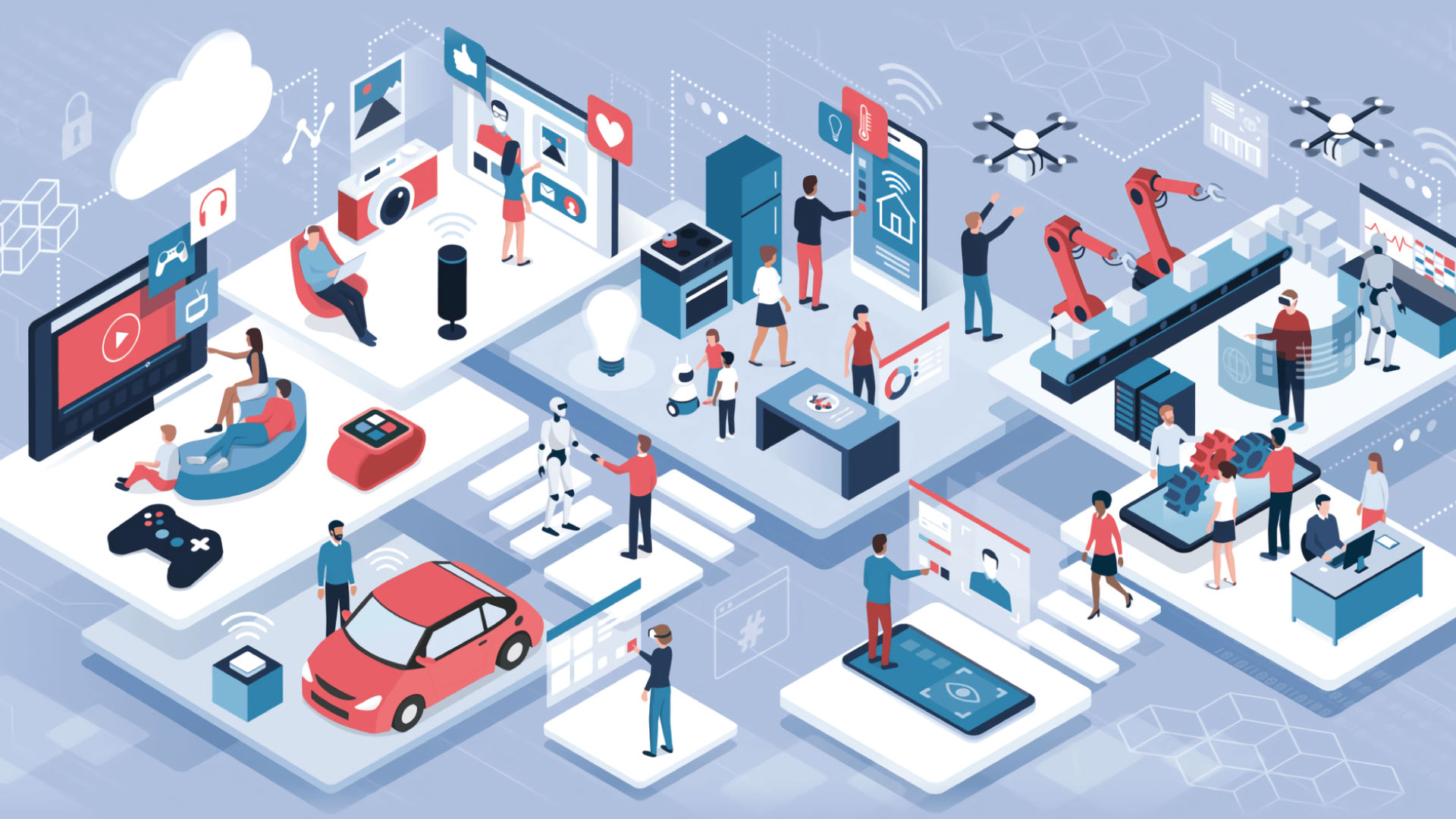 Things that have already changed
The Internet of Behavior is already firmly established in the lives of modern people, and users now have more information available to make the right decisions. Special applications monitor traffic jams, select the proper rest and training regime for users, offer them current news, exciting movies, and videos, and advise them to buy what they need.
Companies collect customer data to offer targeted services to them and make personalized advertising of their products. User ratings and recommendations improve the operation of taxi services.
IoB development in business
The Internet of Behavior, combined with the rapid development of modern technology, can take businesses to a new level. It can lead to the following innovations:
Improved security and complete protection of the personal data of employees.
The ability to calculate the behavior patterns of potential customers and better meet their needs.
New pricing algorithms based on customers' locations, preferences, and capabilities.
Work time control of employees, which they cannot avoid. Companies can set goals for employees and track the process of achieving them.
Creation of an extensive database of scammers and unscrupulous customers, which are best avoided.
Retailers are most interested in using IoB. These days, they actively collect customer data. Such profile databases allow them to analyze their target audience based on various indicators and use this information to make the right management decisions. The Internet of Behavior allows companies to optimize their activities and reduce costs to a minimum.
The active use of IoB in transport companies helps to control the speed of cars, plot the proper routes, and minimize downtime. The Internet of behavior is no less important for medicine. In the future, it is expected to create gadgets that can automatically test the health status of patients and transmit data to their doctors.
The development of the Internet of Behavior will make working conditions more comfortable, optimize business processes, reduce company costs, and protect the lives of patients with chronic diseases.